Most schools remain closed as the government seeks to ensure more teachers and school support staff are vaccinated. Uganda reports that nearly half of all teachers have received at least their first vaccine dose. Some progress is being made to bring more vaccines into the country. In September, the United States donated more than 1.6 million doses of the Pfizer vaccine, and Uganda purchased 9 million Johnson & Johnson vaccine doses which will be delivered in a phased manner.
Tertiary institutions – including universities and vocational schools – will reopen on November 1. Primary and secondary schools will not resume in-person classroom learning until January 2022. The majority of our children will remain at home until next year and PCAU continues to assist them with homeschooling support.
Seven RTH children are able to return to school in November:
Tonny will resume his studies in development at Makerere University. He has recently been engaged with online classes and is excited for face-to-face interaction.
Aggrey and

Ronald

will resume their vocational studies at Joseph Kisubi Technical Institute in electrical installation and plumbing, respectively. They return to the classroom for a few months and will then be placed in field-based internships.

Joseph

spent time working and learning in a workshop in his home district in northern Uganda during lockdown. This allowed him to practice and use his welding and metal fabrication skills. He is tempted to stay in the workplace and continue earning an income, but PCAU is encouraging him to complete the course. PCAU will be in Northern Uganda for a children's retreat at the end of October where they will help Joseph return to school.
Mwesigwa and Juliet passed their senior four (S.4) national exams which allows them to progress to vocational school. Mwesigwa wants to start a course in mechanical engineering and sign language so he can become an interpreter. Juliet would like to be a nurse. PCAU is working to establish appropriate schools for both of them.
And lastly for Emmanuella, after completing primary 7 she has opted to purse a fashion and design course in a trade school.
If you would like to write a note of encouragement to a child on the RTH program, please contact Denis Kidde at kidded@cfhcare.org. They love to receive notes from their friends and supporters in the US!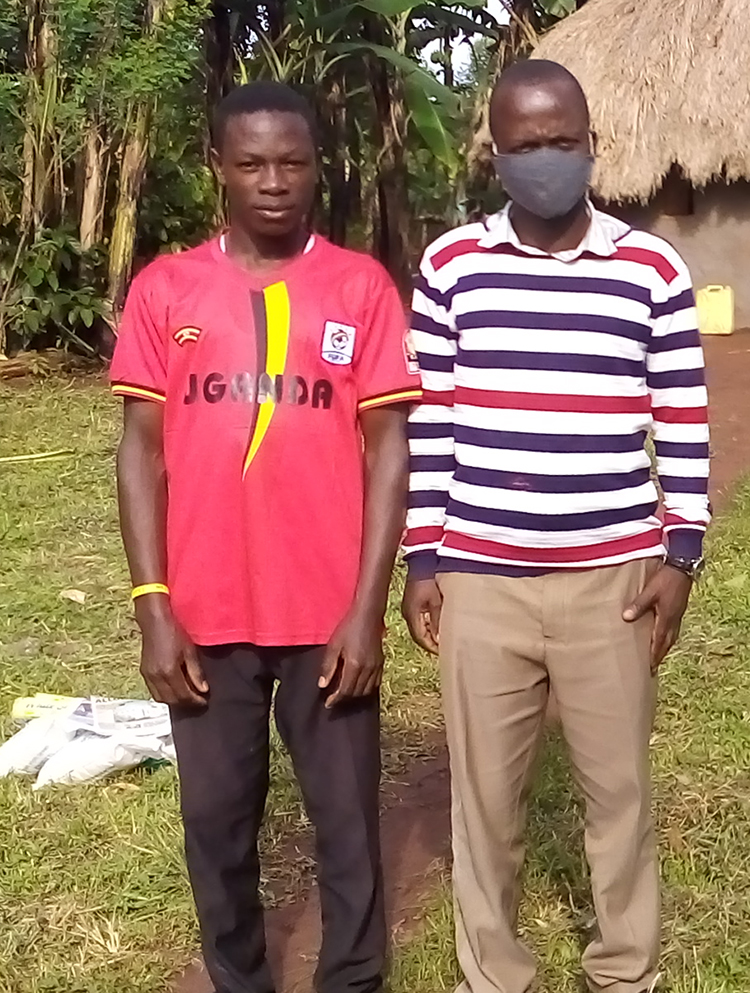 Mwesigwa (l) passed his S.4 exams and plans to start a course in mechanical engineering and sign language