Since March of last year, when all schools first closed due to the COVID-19 pandemic, PCAU has worked to support the children on the Road to Hope (RTH) program while at home. They have not only provided food relief and basic needs, but have also attended to the students' medical and psychosocial needs as well as ensuring they continue to learn while at home.
The Ugandan government encouraged e-learning (where possible) and provided lessons in the local newspapers and through radio and television. In complementing this effort, PCAU provided scholastic materials such as newspapers, textbooks, and small radios for the 54 children on the RTH program (34 in primary, 16 in secondary and 4 in vocational institutions).
Of the 54 RTH children, 13 were in candidate classes – 9 in their final year of primary education (primary seven – P.7) and 4 in senior four (S.4). Their homeschooling support focused on preparing for the national school exams. These students took their exams in October and the national exam results were released at the end of July. All 13 candidate students on the program passed their national exams! These are bright children and with the additional support provided by PCAU, they were able to perform well.
During the first several months of 2021, schools reopened on a staggered schedule for students to complete the 2020 academic year. PCAU worked with each child's family and school to arrange the best approach for the child. Ahead of the June lockdown, nearly all children had returned to school. Only a few hadn't returned by the time schools shut down again. With the stricter June 2021 lockdown, children were sent home from school. Inter-district movements and interaction between people outside of family members or individuals living in the same homestead was difficult. Given this, PCAU could not immediately resume the homeschooling arrangement. However, with the slight easing of restrictions announced July 30, PCAU has resumed a more structured support for the children's learning at home. They are exploring the possibility of providing some children with tablets to access e-learning options and will continue providing other reading materials and tutor support. With the government's goal of reaching sufficient vaccination before children return to schools, children may be at home for another extended period of time. Global accessibility of vaccines is still very unequal, and Uganda has not yet fully vaccinated as noted above. Working with partners, PCAU will continue to ensure children on the RTH program (and their families) receive the necessary support.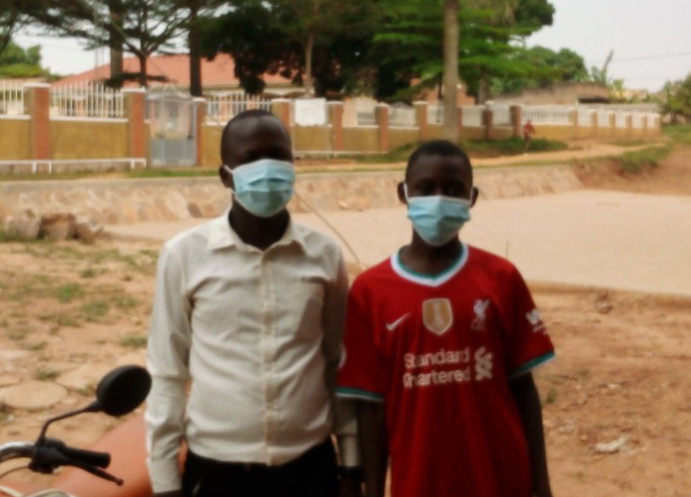 Stephen visits RTH child George who is staying at his aunt's home in Bombo during the lockdown.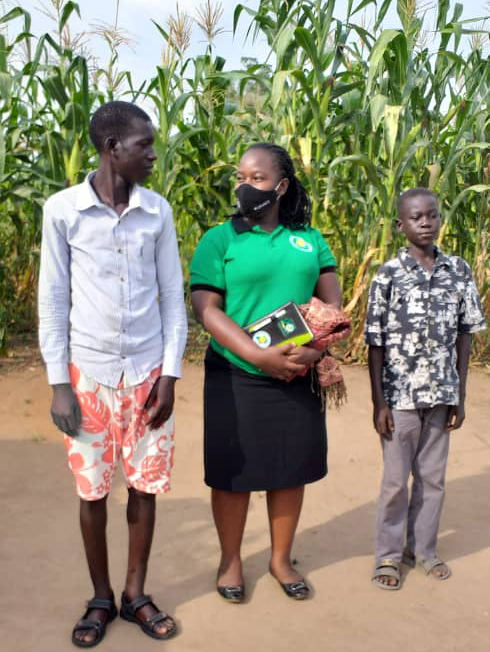 RTH children Tonny and Gerald with Joyce during a home visit.