Last month, Uganda's Ministry of Education and Sports made the long-awaited announcement regarding the opening of schools to complete the 2020 academic year. Schools must open in accordance with the established COVID-19 standard operating procedures that minimize classroom crowding and meet other safety measures for both students and teachers that will mitigate the spread of the pandemic.
Children in the semi-candidate classes (primary six, senior three and senior five) and those in vocational institutions returned to school on March 1st. Eight of the Road to Hope (RTH) children are in this group and have been able to return to school so far – six in primary six classes and two in vocational institutions: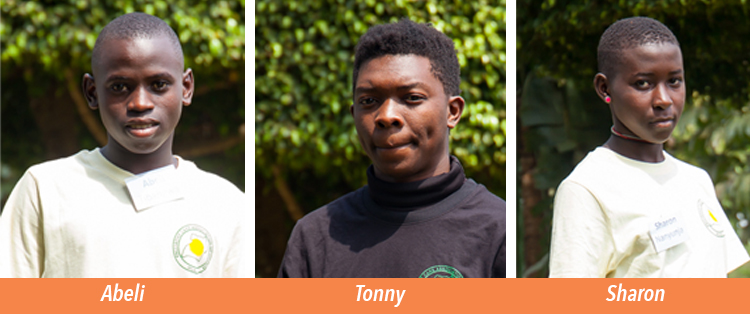 Tonny hails from Lira district (northern Uganda) and goes to Mantle Day and Boarding School. He has always expressed interest in studying and was glad to return to school this month. Before COVID-19 forced the countrywide lockdown last year, he had been thrilled with his advancement to primary six and noted his determination to work hard and continue to perform well.
Sanyu, from Jinja district (eastern Uganda), attends school at St. Abigail Nursery and Primary School. She is happy about returning to school and she enjoys shade drawing and reading.
Paul and Allan are from Buikwe and Jinja district respectively (eastern Uganda) and both go to VIC View Primary School. Paul was eager to get back to school to connect with his friends so that they can study together. He likes science and social studies. Allan loves mathematics and returning to school will enable him play soccer and volleyball.
Sharon and Abeli are both from Hoima district (western Uganda) and go to God is Able Nursery and Primary School. Sharon has expressed interest in becoming a nurse and wants to be able to treat her mother. Abeli is grateful for the RTH sponsorship and is commited to working hard in math as he wants to become a bank manager.
Aggrey and Ronald have both returned to St. Joseph Technical Institute, Kisubi. Ronald is studying a course in water management and plumbing and Aggrey is studying electrical installation.